AutoCad Drafting and Design Services
---
. . . . Pantages Theater Restoration . . . .
Hollywood Boulevard - Los Angeles, California
Construction Documents and Details by: Sunn-Starr Architectural, Inc. Images courtesy of: The Pantages Theater - Hollywood, California
---
. . . Brentwood Place Shopping Center . . .
Wilshire Boulevard - Brentwood, California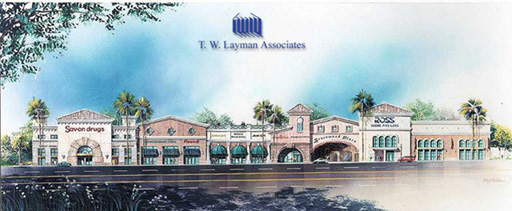 Images courtesy of T. W. Layman Associates - Encino, California

( To view or print larger versions of these documents, just point-and-click on the image you wish to examine. )

Note: The image above was first converted to AutoCad-2000 format, then to Autodesk DWF format, then to Adobe PDF format, and finally to JPEG Format at 150 dpi and 300 dpi.
---
Celebrating the Competition
The video link below is the first in a series of videos that will be posted here to showcase the great work being done in other parts of the world in the fields of Architectural 3D Modeling and Computer Animation.
As an Architectural Portal, we encourage viewers to browse the playlist at the end of each video and to visit the websites referenced. Under no circumstances is this showcase to be considered an endorsement of services offered by others. Inspiration and 'benchmarks for quality' are the only goals here. Enjoy!!!
JW Player™ is a very popular open source video / audio player for the Web. <<< Learn more about JWplayer >>>
---

For quotes and literature use Contact Form above . . . For internal service requests use e-mail link below
---
Copyright © Sunn-Starr Architectural, Inc. Lookinglass Systems Division ® 1984